There are currently no events
Call Statistics
Month
Calls (2019)
Jan
Feb
Mar
Apr
May
Jun
Jul
Aug
Sep
Oct
Nov
Dec
Total
0
Annual Totals
2014
260
2015
252
2016
244
2017
281
2018
319
Web Counters
Website Visitors
Since
Oct 6, 2008

Visitors Today
Sep 23, 2019

Use of Website Material:


Duplication of text, photos, or any other content on this website is prohibited without permission of GBFD. If you have questions, please contact our webmaster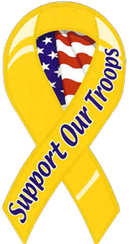 Sunday Afternoon House Fire in Croton Falls
By Lieutenant of Rescue Raymond Baker Jr.
July 1, 2018

At approximately 3pm on Sunday afternoon, Croton Falls Fire was dispatched to a reported structure fire on Daniel Rd. Upon arrival of 2071, a 10-75 working fire assignment was transmitted. This assignment brings many resources from Westchester and Putnam counties. With the transmission of the 10-75, Tanker 1 from GBFD was requested to the scene. Within 2 minutes of dispatch, Car 2141, Car 2143, and Tanker 1 were responding to the mutual aid request. With Tanker 1 being the first mutual aid unit on scene, they were put right to work supplying Croton Falls Tanker 88 (which was supplying the 1st Due Engine 148) Other Golden's Bridge manpower that was on scene assisted Croton Falls, Bedford Hills, Brewster, and South Salem manpower with fire ground operations throughout the incident. Manpower was rotated in and out fairly quickly due to the intense heat with temps close to 100 degrees. Golden's Bridge units were released by command around 4:30, and returned to Golden's Bridge.

Units:
GBFD - Car 2141, Car 2143, Tanker 1. Standing By at GBFD HQ-Car 2142, Car 2144 and Manpower.
Mutual Aid:
Westchester- CFFD - Car 2071 (IC), Car 2072 (OPS), Car 2073, Engine 147, Engine 148, Tanker 8, Tanker 88, Rescue 28, Mini-Attack 16 BHFD - Car 2031, Tower Ladder 57(FAST) SSFD- Car 2452, Car 2453, Engine 167, Tanker 2 SFD - Tanker 16(Stand By CFFD HQ). SFD EMS - 80B3 (Rehab). WEMS - 45M2 NSVAC - 72B2 LVAC - 6703, 67B2(Stand By at CFFD HQ) WCDES - Battalion 13, County Car 24, C&O Zone 5. Putnam- BFD - 11-4-2 MFD-18-2-3(Relocated to CFFD HQ).



CFFD Engine 148 the attack engine being feed by CFFD Tanker 88.




BHFD Tower Ladder 57 while operating.




The garage that was the main location of the fire.




SSFD Tanker 2 and CFFD Rescue 28 while on scene.




Another shot of CFFD Engine 148 the attack engine being feed by CFFD Tanker 88.




Another shot of the house involved.




CFFD Tanker 88 being feed by GBFD Tanker 1.




A overview of the scene.