There are currently no events
Call Statistics
Month
Calls (2019)
Jan
Feb
Mar
Apr
May
Jun
Jul
Aug
Sep
Oct
Nov
Dec
Total
0
Annual Totals
2014
260
2015
252
2016
244
2017
281
2018
319
Web Counters
Website Visitors
Since
Oct 6, 2008

Visitors Today
Sep 23, 2019

Use of Website Material:


Duplication of text, photos, or any other content on this website is prohibited without permission of GBFD. If you have questions, please contact our webmaster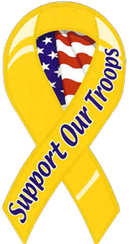 Fatal Friday Afternoon Motorcycle Accident
By Lieutenant of Rescue Raymond Baker Jr.
June 29, 2018

Just before 2:30 Friday afternoon, Golden's Bridge Fire Department, along with Lewisboro VAC & Westchester EMS, were dispatched in the area of Route 121 & Route 138 for a motor vehicle accident with injuries involving a motorcycle. Car 2142 was first on scene and reported CPR in progress. Engine 138 responded very shortly behind the chief and captain. Upon arrival of Engine 138, they took up a blocking position and the crew was initially assigned to assist with patient care. Unfortunately due to the severity of the patients injuries, the patient was pronounced dead on scene. The crew then went to work setting up a traffic pattern to protect the scene. Units shifted their operations to enable an extended road closure, with the help of Croton Falls FD and South Salem FD. The driver of the other vehicle involved refused medical attention on scene. FD units remained on scene until the vehicles were removed from the roadway, and the State Police units finished their investigation. Units were operating on the scene for approximately 4 hours.

Units:
GBFD - Car 2141, Car 2142,car 2144, Engine 138, Engine 139, Rescue 25. LVAC - 6704,67B2 WEMS - 45M2, 45M3 NYSP - Multiple Patrols, Multiple AI, Multiple BCI LPD - Multiple Units
Mutual Aid:
CFFD - Car 2071, Car 2072, Mini-Attack 17(Road Closure at Sullivan and Route 121) SSFD - Car 2452, Utility 79(Road Closure at Todd and Route 121).