There are currently no events
Call Statistics
Month
Calls (2019)
Jan
Feb
Mar
Apr
May
Jun
Jul
Aug
Sep
Oct
Nov
Dec
Total
0
Annual Totals
2014
260
2015
252
2016
244
2017
281
2018
319
Web Counters
Website Visitors
Since
Oct 6, 2008

Visitors Today
Sep 23, 2019

Use of Website Material:


Duplication of text, photos, or any other content on this website is prohibited without permission of GBFD. If you have questions, please contact our webmaster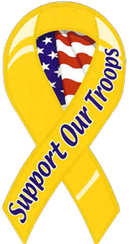 Tuesday Evening Training with Katonah FD
By Lieutenant of Rescue Raymond Baker Jr.
June 26, 2018

On Tuesday June 26th, the Golden's Bridge FD was joined by Katonah FD at the Katonah Firehouse for some joint training. A brief discussion was done before everyone went into the field to practice hands on. The firefighters and officers from GBFD worked with firefighters and officers of the Katonah FD as a team practicing many different skills. Some of these skills include structure fire operations, search and rescue operations , apparatus pumping, MAYDAY operations, water operations. The two agencies spent about a hour and half working together. We thank the KFD for their continued support and taking time out of their schedule to let us train with them! We hope to train with them again in the near future!

Photo Credit to GBFD Lieutenant Raymond Baker Jr & Mutual Aid Firefighter Gene Gallagher.

Units:
GBFD-Car 2141, Car 2143, Engine 138, Engine 139, Tanker 1, Rescue 25. KFD - Car 2211, Car 2212, Car 2213, Tanker 6, Ladder 39



GBFD Engine 138 & KFD Ladder 39 during the drill.




KFD Utility 8 & GBFD Engine 138 during the drill.




KFD Ladder 39 putting the ladder into operation.




GBFD & KFD Command Post, as well as KFD Tanker 6 & GBFD Tanker 1.




KFD Ladder 39 during the drill.




KFD firefighters removing a "down firefighter".




The GBFD Engine 138 crew getting ready to enter the building to practice fire attack.




Another of the GBFD crew before entering the building.