There are currently no events
Call Statistics
Month
Calls (YTD)
Calls (2016)
Calls (2015)
Jan
15
22
21
Feb
20
18
24
Mar
29
10
23
Apr
20
21
15
May
17
18
24
Jun
19
13
22
Jul
26
29
34
Aug
12
23
18
Sep
0
16
12
Oct
0
22
19
Nov
0
31
21
Dec
0
21
19
Total
158
244
252
Annual Totals
2014
260
2015
252
2016
244
Web Counters
Website Visitors
Since
Oct 6, 2008

Visitors Today
Jul 17, 2018

Use of Website Material:


Duplication of text, photos, or any other content on this website is prohibited without permission of GBFD. If you have questions, please contact our webmaster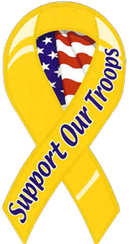 Saturday Afternoon Car into a Pole
By Lieutenant of Rescue Raymond Baker Jr.
June 16, 2017

Around 12:30 in the afternoon on Saturday June 16th, Golden's Bridge Firefighters were alerted to a car accident up the road from the firehouse. Car 2141 immediately went to investigate the report and found a car had hit a pole and that there were wires and a pole across the road. Also the wires came down just as a motorcyclist was coming through causing the driver to become involved. Lewisboro EMS and Westchester EMS were requested to the scene to check out the drivers of the vehicle and motorcycle. Engine 140 would be responding minutes after dispatch and reported uto the scene. Engine 140's crew was assigned to do patient assessment and to check for hazards. When Engine 138 signed on responding they were instructed to shut down the road at the firehouse driveway. Rescue 25 was assigned to shut down the road at Todd Rd & Waccabuc Rd. Both patients were checked out at the scene by EMS and both refused medical attention. Golden's Bridge Fire Department remained on scene for about 2 hours, until the car was removed & NYSEG had secured the wires & pole.

Units:
GBFD-Car 2141, Engine 140, Engine 138, Rescue 25. LVAC-67B2. WEMS-45M3(Cancelled). LPD-Police Chief, 7K346.
Car 2141 blocking the road.

A view of the pole down from behind Car 2141.

Another view of the pole down.

A look up at the wires that were taken down, when the pole was hit.

A look down the road to where the car and motorcycle stopped after the accident.

Engine 140 & LVAC 67B2 operating.

The damage to the car as a result of hitting the pole.

Another shot of Engine 140 & LVAC 67B2 operating.

LVAC 6712 & LPD 7K-346 operating at the scene

Engine 138 with the road closed in front of the firehouse.