There are currently no events
Call Statistics
Month
Calls (2018) YTD
Jan
24
Feb
20
Mar
43
Apr
21
May
35
Jun
19
Jul
21
Aug
2
Sep
Oct
Nov
Dec
Total
185
Annual Totals
2014
260
2015
252
2016
244
2017
281
Web Counters
Website Visitors
Since
Oct 6, 2008

Visitors Today
Sep 19, 2018

Use of Website Material:


Duplication of text, photos, or any other content on this website is prohibited without permission of GBFD. If you have questions, please contact our webmaster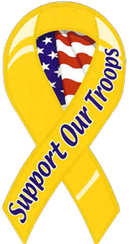 Saturday Afternoon Smoke in Structure
By Lieutenant of Rescue Raymond Baker Jr.
March 4, 2017

On Saturday March 4 around 4pm Golden's Bridge Fire Department was dispatched to 12 Mohawk Trail for reported Smoke in the Structure. Within in minutes Car 2141,Car 2142, Engine 140 and Tanker 1 were responding. Engine 138 & Engine 139 were on the road a few minutes after that. Car 2142 was first on scene and reported he had smoke in the basement and a odor of electrical burning. When Car 2141 arrived he assumed command and Car 2142 assumed the operations position. Engine 140 positioned at the end of the driveway and sent the crew in fully geared up and with tools to meet up with Car 2142 to further investigate. Tanker 1 arrived and staged behind Engine 140 ready to feed the engine if needed. Engine 138 went to the water source and stood by in case even more water was needed. After a in depth infestation crews found a burnt up control box on the boiler unit. Golden's Bridge Units were back in service in about a hour.

Units:
GBFD-Car 2141(IC),Car 2142(Ops),Engine 138,Engine 139,Engine 140,Tanker 1.
Crews looking for the once of the smoke.

Car 2141 set up as the command post.

Engine 139 and Engine 140 while operating.

Engine 140 while operating.

Tanker 1 while operating.

Both Tanker 1 and Engine 140 while operating.

The cause of the smoke was this burnt up control .