There are currently no events
Call Statistics
Month
Calls (YTD)
Calls (2016)
Calls (2015)
Jan
15
22
21
Feb
20
18
24
Mar
29
10
23
Apr
20
21
15
May
17
18
24
Jun
19
13
22
Jul
26
29
34
Aug
12
23
18
Sep
0
16
12
Oct
0
22
19
Nov
0
31
21
Dec
0
21
19
Total
158
244
252
Annual Totals
2014
260
2015
252
2016
244
Web Counters
Website Visitors
Since
Oct 6, 2008

Visitors Today
May 27, 2018

Use of Website Material:


Duplication of text, photos, or any other content on this website is prohibited without permission of GBFD. If you have questions, please contact our webmaster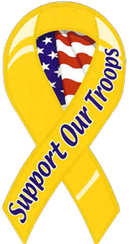 By Lieutenant of Rescue Raymond Baker Jr.
December 26, 2016

At 10:48 PM on Monday December 26th Golden's Bridge Fire Department was dispatched to 124 North Salem Rd for a Reported Chimney Fire. Within minutes Car 2141 & Car 2142 were responding with Engine 140 with a full crew not far behind them. Car 2142 was first on scene and reported that he had smoke coming from the chimney & heavy smoke on the 2nd floor of the house. Car 2142 had Command until Car 2141 arrived and assumed Command while Car 2142 assumed the position of Operations Officer. Engine 140 backed in the drive way of the house when they arrived and the crew went to work extinguishing the fire and venting the house. Tanker 1 backed down the road and staged at the end of the driveway in front of Engine 140 in case additional water was needed. Engine 138 staged out on the road while its crew stood by at the command post in case additional manpower was needed. Once the fire was extinguished crews vented the house until the house was all clear of smoke and carbon monoxide. Golden's Bridge units were on scene for over a hour before turning the house over to the homeowner and going back in service.

Units:
GBFD-Car 2141,Car 2142,Car 2144,Car 2146,Car 2147,Car 2149,Engine 138,Engine 140,Tanker 1
A view from the command post of the house.

The source of the fire the fire place in the master bedroom.

A look down the driveway showing Tanker 1 backed in front of Engine 140.

Engine 140 backed in the driveway.

One of the ventilation fans that were used to vent the smoke out of the house.

Most of the windows and doors in the house were opened to help vent the smoke.

Tanker 1 staged on the road in case additional water was needed.

Engine 138 staged out on the road in case needed.