There are currently no events
2014 Responses
Fire
EMS
Jan
0
0
Feb
0
0
Mar
0
0
Apr
0
0
May
0
0
Jun
0
0
Jul
0
0
Aug
0
0
Sep
0
0
Oct
0
0
Nov
0
0
Dec
0
0
Total
0
0
Web Counters
Website Visitors
Since
Oct 6, 2008

Visitors Today
Nov 01, 2014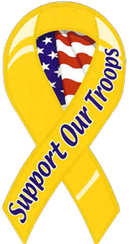 Thank you! To all who are supporting us in this time of tragedy. We are all safe but deeply saddened at the destruction to our home. This site may be spotty for a while as we begin to rebuild but, know that with all of your support we will be back!
Our Gratitude

Sr. Member Kristina Hughes, March 16

We would like to extend our greatest gratitude and appreciation to the Saint Joseph's Catholic Church, in Somers, NY, for inviting us to their mass this morning. They were welcoming and treated us as if we were part of the family. We are beyond appreciative for their prayers for strength during this time. Father Jude's homily was moving,restored our faith and helped to strengthen us, especially when ... (Full Story & Photos)

Firehouse Fire

President Walter Hughes, February 24

Sometime after 8:00am Captain Mike Melillo and Commissioner Ed Brancati arrive at the firehouse. Captain Melillo, to do some computer work and Commissioner Brancati to use the Exercise Room. Captain Melillo as is his practice walked the Apparatus Bays to make sure all was well. This morning Captain Melillo found nothing out of the ordinary. After thirty minutes on the tread mill Commissioner ... (Full Story & Photos)

The Passing of Lillian P. Rener

Sr. Member Kristina Hughes, February 24

It is with deep regret that we announce the passing of Mrs. Lillian P. Rener, wife of longtime member, Joseph Rener. Calling hours will be held at Flynn Memorial Home on Central Park Ave, Yonkers, NY, on Monday, February 25, 2013 from 4pm-8pm. In lieu of flowers, the family is requesting donations to be made to the Rosary Hill Home, 600 Linda Ave, Hawthorne, NY, 10532.

Members are asked to attend ... (Full Story)




GBFD Responds to 3 Car Motor Vehicle Accident

Firefighter/EMT Spencer Wiesner, June 25

At 1858 hours, the Goldens Bridge Fire Department was dispatched to a 3-Car Motor Vehicle Accident along I-684 northbound near exit 6A. Within minutes Chief Albert Melillo (2141), Engine 140, Rescue 25, and Engine 139 were responding. Also responding to the scene was Katonah's Rescue 17 for additional extrication equipment. Upon arrival, all of the victims self extricated from their vehicles. One ... (Full Story & Photos)

2012 Spaghetti Dinner

Sr. Member Kristina Hughes, June 16

Tonight was the first annual Goldens Bridge Fire Department Spaghetti Dinner. Thank you to all that came out and showed their support for our fire company! A big thank you to Boy Scout Troop 154 for all of their help with setting up, serving, and cleaning up!
We look forward to learning from this experience to create an awesome event for you all next year! ... (Full Story & Photos)

Your feedback is important to us! Feel free to sign the guestbook.