There are currently no events
2016 Responses
Month
Calls YTD
Calls Last Year
Jan
22
21
Feb
18
24
Mar
10
23
Apr
21
15
May
18
24
Jun
13
22
Jul
26
34
Aug
0
18
Sep
0
12
Oct
0
19
Nov
0
21
Dec
0
19
Total
128
252
Annual Totals
2014
260
2015
252
Web Counters
Website Visitors
Since
Oct 6, 2008

Visitors Today
Jul 29, 2016

Use of Website Material:


Duplication of text, photos, or any other content on this website is prohibited without permission of GBFD. If you have questions, please contact our webmaster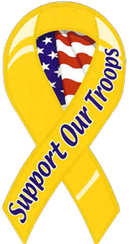 National Weather Service Alerts for Westchester County, NY
Latest 10 Responses

07/28/2016: ROUTE 138/PLUM BROOK RD SOMERS: alias RT138/PLUM BROOK RD SOMERS, Cross: ROUTE 138, Type:MVA, INJURIES, Time out: 09:36:35 Area: SOMER,Alarm lev: 0
07/26/2016: MEADOW ST LEWISBORO: LUMBER KING, Cross: MANDIA LN, Type:BLS, default, Time out: 10:07:00 Area: LEWIS,Alarm lev: 0
07/26/2016: BRUNDIGE DR LEWISBORO, Cross: CORNELL DR, Type:ALARM, RESD, Time out: 03:21:01 Area: GBRDG,Alarm lev: 0
07/25/2016: WACCABUC RD LEWISBORO, Cross: N SALEM RD, Type:HAZARD, TREERD, Time out: 21:46:55 Area: GBRDG,Alarm lev: 0
07/25/2016: MANDIA LN LEWISBORO: @KING LUMBER, Cross: PARK AVE, Type:STRU, default, Time out: 0:4:57 Area: GBRDG,Alarm lev: 0
07/24/2016: GREEN HILL RD LEWISBORO, Cross: RT22, Type:SERVICE, LIFT, Time out: 17:19: Area: GBRDG,Alarm lev: 0
07/24/2016: UPPER LAKESHORE DR LEWISBORO, Cross: THE GLEN, Type:ALS, default, Time out: 12:55:42 Area: LEWIS,Alarm lev: 0
07/20/2016: SULLIVAN RD LEWISBORO, Cross: YERKES RD, Type:INVEST, ELECT, Time out: 19:39:45 Area: GBRDG,Alarm lev: 0
07/18/2016: WILD OAKS RD GOLDENS_BRG: @WILD OAKS VILLAGE COMPLEX: APT 222, Cross: PARK RD, Type:BLS, default, Time out: :05:07 Area: LEWIS,Alarm lev: 0
07/16/2016: BILLINGSLEY TRL LEWISBORO, Cross: WACCABUC RD, Type:ALARM, MED, Time out: 06:50:08 Area: LEWIS,Alarm lev: 0
Thank you!
We want to thank the community for coming out and supporting us by voting to approve the Bond needed to complete the funding for our Firehouse repair!
Goldens Bridge Voters Approve $2.7M Bond To Repair Firehouse

Tom Auchterlonie Reporter / Lewisboro Daily Voice, May 04

GOLDENS BRIDGE, N.Y. -- Voters on Tuesday approved a referendum authorizing the Golden's Bridge Fire District to borrow up to $2.7 million for repairs on its firehouse, which was severely damaged in a February 2014 blaze.

The margin of approval was by 100 to 79, the district noted. Voting took place from 6 p.m. to 9 p.m. at Increase Miller Elementary School, according to the district.

The bond will ... (Full Story & Photos)



Photo Credit: Tom Auchterlonie



Car 2142,Engine 139,45M3 and Car 2143.

Sunday Morning Car into a Pole

FireFighter Raymond Baker Jr., April 24

On Sunday April 24th at 10:47 in the morning the Golden's Bridge Fire Department along with Lewisboro Ambulance and Westchester EMS were dispatched to Brady's Farm Rd and Waccabuc Rd for a Motor Vehicle Accident with Possible Injuries. Car 2142 was on location in about 2 minutes and reported that he had a car into a pole. The driver was able to get out of the vehicle and was walking around seemingly ... (Full Story & Photos)


How much is a volunteer firefighter worth? New study says they're a real bargain!

Sr. Member Dino Magaletto, February 04

FASNY has released an economic impact study titled "Tax Savings and Economic Value of Volunteer Firefighters in New York."

The study, the most in-depth of its kind, concludes that the 100,000 volunteer firefighters across New York save the state's taxpayers more than $3 billion annually. These savings are realized because volunteer firefighters are not paid wages and because fundraising by volunteer ... (Full Story & Photos)



Tanker 1 providing additional scene lighting to the area

GBFD responds mutual aid to Katonah Fire Dept for a large area brush fire

Captain Tyler Dente, November 09

On Monday, November 9th, Katonah fire was dispatched to a reported brush fire. After an extensive search, the fire was located on Cedar Road South. First arriving units called for mutual aid tankers due to the rapid progression of the fire. Tankers from Golden's Bridge, Bedford Hills, Somers, and South salem were called in. In addition, multiple engines, brush units, and mini-attacks were used, due. ... (Full Story & Photos)


Fire District Making Progress with Insurance Claims Negotiations, But Still Prepared for Alternate Planning and Procedures if Resolution Not Reached with Insurance Carrier

Web Reporter, October 19

In recent news bulletins, it was reported that the Golden's Bridge Fire District's Board of Fire Commissioners has been meeting with consultants, experts and advisors.

These various consultants and experts are helping to strategically formulate appropriate potential courses of action for immediate implementation by the Fire District in the event that the insurance carrier, McNeil and Company, offers ... (Full Story & Photos)



The Golden's Bridge Fire District is prepared for alternate planning and procedures if a claims resolution is not reached with the insurance carrier so that reconstruction of the Firehouse can begin without further delay. In the meantime, the Fire Department will be forced to operate in makeshift temporary facilities for a second consecutive winter.


Thanks for Visiting Our Site!
Bookmark us so not to miss any news or updates and please, take a moment and sign our:
Guestbook