There are currently no events
Call Statistics
Month
Calls (2018) YTD
Jan
24
Feb
20
Mar
43
Apr
21
May
35
Jun
19
Jul
21
Aug
21
Sep
Oct
Nov
Dec
Total
204
Annual Totals
2014
260
2015
252
2016
244
2017
281
Web Counters
Website Visitors
Since
Oct 6, 2008

Visitors Today
Apr 24, 2019

Use of Website Material:


Duplication of text, photos, or any other content on this website is prohibited without permission of GBFD. If you have questions, please contact our webmaster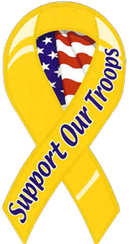 Rapid moving brush fire on Todd Rd.

2nd. Lieutenant Tyler Dente, April 04

Golden's Bridge firefighters responded to an aggressive brush fire along Todd Road Wednesday evening that damaged an estimated 12 acres of wetlands.

Working with firefighters from eight other departments, the Golden's Bridge Fire Department battled menacing flames that darted as high as 60 feet before containing and extinguishing the raging brush fire, preventing it from spreading to nearby houses, ... (Full Story & Photos)


Tanker 1 responds mutual aid to Vista

2nd. Lieutenant Tyler Dente, March 15

On Wednesday, members were returning from an EMS call when neighboring Vista Fire Department was dispatched for a reported structure fire. Their first due apparatus dispatched a working fire assignment. Tanker 1 was on the road in moments, with car 2144 shortly behind. Due to the rural location and the area not having hydrants, a tanker shuttle operation was quickly implemented. Firefighters from ... (Full Story & Photos)

Emergency on Muscoot Reservoir

2nd. Lieutenant Tyler Dente, January 02

Members of the Golden's Bridge Fire Department were dispatched at 6:55 a.m. on New Year's Day to an address on Old Bedford Road in Old Golden's Bridge for a reported capsized vessel with victims in the water.

Within minutes, Chief Jim McManus and Asst. Chief Albert Melillo arrived at the address provided by emergency dispatch. Chief McManus immediately determined that the location of the reported ... (Full Story)





Smoke from the structure at Bank of America

2nd. Lieutenant Tyler Dente, December 05

This evening, Golden's Bridge Fire Dept responded to an alarm at The Bank of America in the North County Shopping center. Upon arrival, car 2141 noted a heavy smoke condition, and requested a FAS team from Bedford Hills. Arriving GBFD units made entry, and quickly determined the source of the smoke to be from the boiler room. The boiler was shut down and secured. Due to high levels of CO in the bank, ... (Full Story & Photos)

Fresh Tree Delivery Today!!!

Secretary Walter Hughes, December 03

We have plenty of trees in stock. A delivery of fresh trees from Vermont is expected today.

Our supply of wreaths and pine roping is beginning to dwindle and we anticipate selling out of those.

We have a collection of trees 10+ feet in stock if you're looking for a very large tree!!!!

Helpful Hint; Bring your tree stand so we can make sure your tree fits it!!


We look forward ... (Full Story & Photos)

Thanks for Visiting Our Site!
Bookmark us so not to miss any news or updates and please, take a moment and sign our:
Guestbook